Store Location
1219 E. Locust Street
Ontario, CA 91761
Toll-free: 909-923-2228
Monday to Friday: 8am - 5pm
Saturday and Sundays: Closed
AIM Sports Inc.® Warranty Policy
The AIM Sports Inc.®Limited Lifetime Warranty™covers against defects in materials and workmanship. AIM Sports Inc.®will replace or repair defective products upon inspection by our technical staff. Damage resulting from abnormal use, improper storage, unauthorized modifications, unauthorized repair, abuse, alteration, or improper installation will void the warranty. Out of stock items will be replaced with similar items of equal or lesser value at our discretion, or exchanged for credit on a future order. Items purchased as discontinued will be sold "as is" and are not eligible for replacement by AIM Sports Inc.®Customers may be advised to exchange discontinued items through the original dealer with AIM Sports Inc.®compensating the Authorized Dealer via our normal return policy. The dealer shall cover the shipping of defective items, however, the replacement items will be shipped to the dealer at the expense of AIM Sports Inc.®
Limited Lifetime Warranty™only covers items purchased from AIM Sports Inc.®Unsold Items, or items which exhibit no detectible defects, lack defects described by the dealer, or are unsellable due to cosmetic damage without functional defects are subject to a 20% restocking fee within the first 90 days of purchase. After 90 days unsold items may not be returned.
Returning the Item
Before shipping the item(s) back to Aim Sports Inc. a Return Authorization Number (RA#) must be obtained by contacting Technical Assistance. All return items must be received with an RA# and completed warranty form. There may be a delay in processing returns without the required information. Aim Sports Inc. may contact the customer for additional information before processing. Shipping returned items shall be on the customer's initiative, however, Aim Sports Inc. will cover shipping replacements back to the customer. Aim Sports Inc. reserves the right to limit the number of items returned to a single customer. Upon completion, remit to RMA@aimsportsinc.com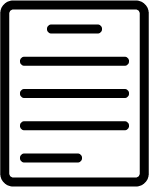 warranty & Return form
For further assistance, please complete and submit the form below.